Do you really know how to uninstall an App from your Mac? If you want to uninstall XAMPP, do you only drag its icon to the trash and think it is all the process? You may not really know how to uninstall it from your Mac, or you wouldn't search the Internet and now read this post. Keep going your reading, I will give you a correct answer to uninstall XAMPP on your Mac.
There are two ways you can do to uninstall XAMPP completely. Firstly, you can uninstall it by yourself, it will be needed several steps. But to completely uninstall, you should finish it. However, there are an uninstalling tool named MacRemover to help you effectively uninstall XAMPP. MacRemover is a lite but powerful application that helps you thoroughly uninstall unwanted Apps form your Mac PC. It can avoid occupying valuable space of your hard drive and delete completely leftovers and junk files on your Mac.

Manually uninstall XAMPP on Mac
Some Mac users uninstalling XAMPP on their Mac is as simple as finding its icon and dragging it to the trash. It will get rid of the main file installed with it, but it is an incomplete removal. To completely remove all traces, there are extra steps you can take. First, you should be clear that once you install an App, you will install the main file and some additional files related with it. So when you dragging it to the trash, you only remove the main file, there are some leftovers installed on your Mac. So what we need to uninstall XAMPP fully is remove all the files related with this App including its leftovers.There are the steps to manually uninstall this App on Mac:
1.Delete XAMPP to the Trash
First of all, you'd better quit XAMPP and end all its processes, or you can't begin your delete.
Open the Finder and find the Application folder. Click the Application folder, then you see all the programs installed on your Mac, find out the XAMPP and click on it. Drag the XAMPP to the Trash in the dock. Also you can highlight this App with a single click and move it to the Trash by pressing Cmd+ Del on your keyboard.
Also there are another way to delete XAMPP from your Mac.
For those download from the Mac App Store, open the Launchpad, it will show you all the App installed from App store. Hold down the App's icon until all the App icons jiggle and shows "X" on the icon's upper left side. Then you can click the "X" and click delete.
2.Remove all files that is attached to your XAMPP
Now you have deleted XAMPP to the Trash, but its lingering files, logs, cashes and other miscellaneous contents still exist. You still need to manually remove all the traces related with it.
Open the Finder, go to the Menu Bar, open the "go"menu, select the entry: | Go to Folder… And then enter the path of the Application Support folder: ~/Library

Search for any files or folders with the name of application or its vendor in the ~/Library/Preferences/ , ~Library/Application support/ and ~/Library/Caches/ folders. Right click on those items and click Move to Trash to delete them.
Besides, search the following locations to identify and delete those additional files:
~/Library/Preferences/.
~/Library/Application Support/.
~/Library/Caches/ Folders.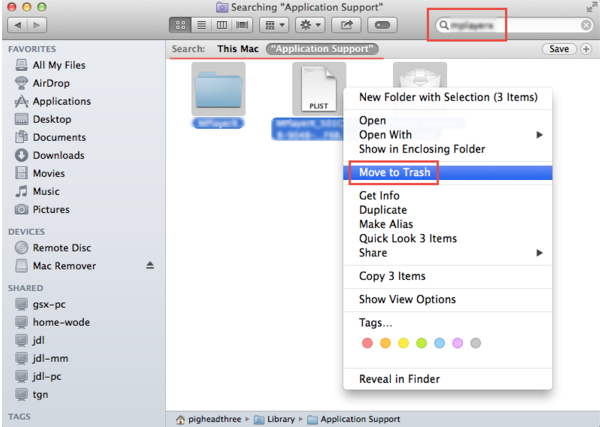 3.Empty the Trash to completely uninstall XAMPP
If you want to delete XAMPP permanently, the last step you need to do to uninstall is empty your Trash.
Once you are certain that you will never need XAMPP again, you can empty you Trash, which will free up space on your Mac. To empty the Trash, right click on the Trash icon, select Empty Trash, and then click Empty Trash to confirm.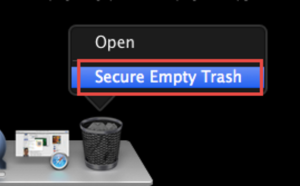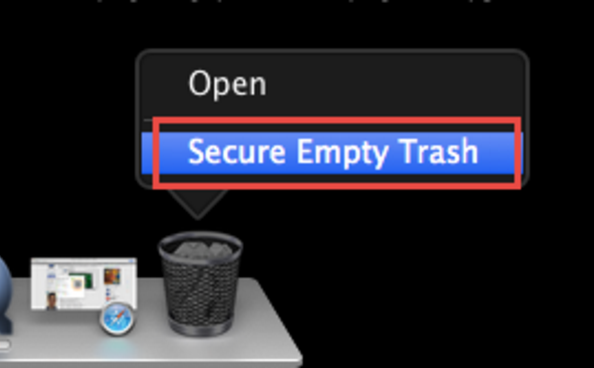 That is all, now you should know how to uninstall XAMPP by yourself. If you want a simpler way to smartly uninstall XAMPP, you can have a try for MacRemover.

MacRemover – a smart tool to uninstall XAMPP on your Mac
MacRemover is a smart tool for Mac users to uninstall any Apps, including XAMPP. It helps you find out every components of the unwanted application, safely and completely remove them. In a word, it is a useful App to uninstall any programs. Now let's see how it works for us.
Step 1. Before you start to uninstall XAMPP, make sure that you have installed MacRemover. You don't need to pay for it, it is a free App. Drag its icon to the Application folder to finish installing.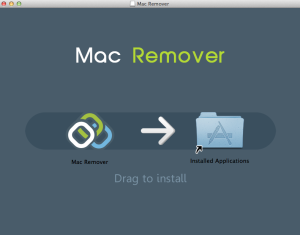 Step 2. Open the Launchpad, then run MacRemover, here you can see all the App installed on your Mac. After finding XAMPP, select it and click Run Analysis button to proceed.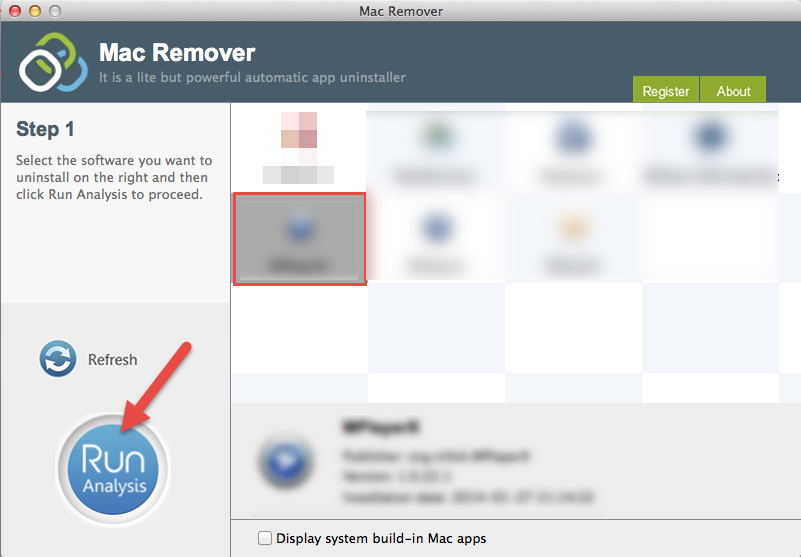 Step 3. MacRmover will review related files and folders, then you can click Complete Uninstall button, then there will be a pop-up dialog box, click Yes to uninstall XAMPP.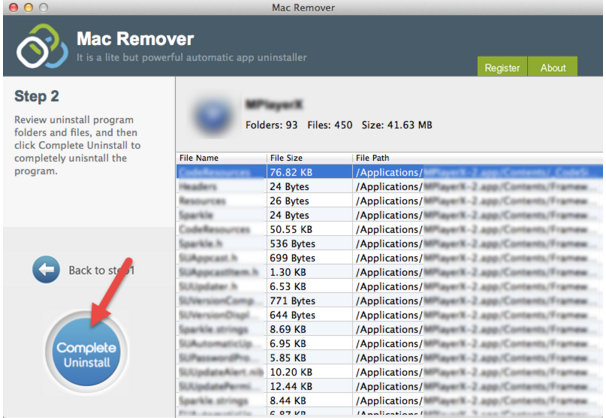 Now the whole steps have finished, it just takes you a little time, but all the files related with XAMPP have successfully removed from your Mac. A easy operation, isn't it?
Except uninstalling XAMPP, MacRemover can completely uninstall any unwanted, incompatible Apps. If you have any problems in uninstalling other Apps next time, it can help you solve it. Have a try, you won't regret,and you also can click here to check more news about Mac.