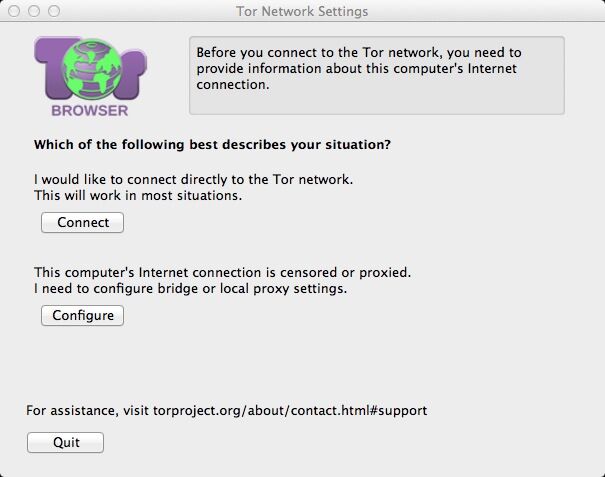 There are more than two uninstall approaches to remove Tor Browser 5.5.5, yet not all the methods are proper and effective. Generally, when you want to uninstall Tor Browser 5.5.5 or any other applications in Mac OS X, there are two effective methods: the manual way and the automatic one. Now we are going to learn these two methods one by one in details.

Method One: Uninstall Tor Browser 5.5.5 in a manual way
When it comes to the manual uninstall method, many people may think of the three-step strategy they usually perform during the uninstallation in Mac, However, what we mentioned here is not that simple. This method enables users to remove not only the single icon of the application but also get rid of its remnant files. Now let's see how this method works to help you totally remove Tor Browser 5.5.5 from your Mac.
Step 1: Stop the process of Tor Browser 5.5.5 through the Activity Monitor.
This step serves as the premise of the success to uninstall Tor Browser 5.5.5 for you can't remove or even delete any program when it is still running in the background. What you need to do is:
Click on the Go button in the taskbar on top of your screen, choose "Utilities", or alternatively, you can just open Finder, locate and head to the Utilities folder under Applications menu.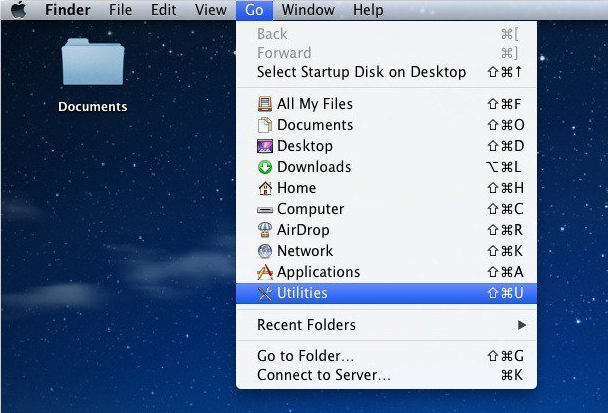 Find Activity Monitor icon and then double click on it to launch.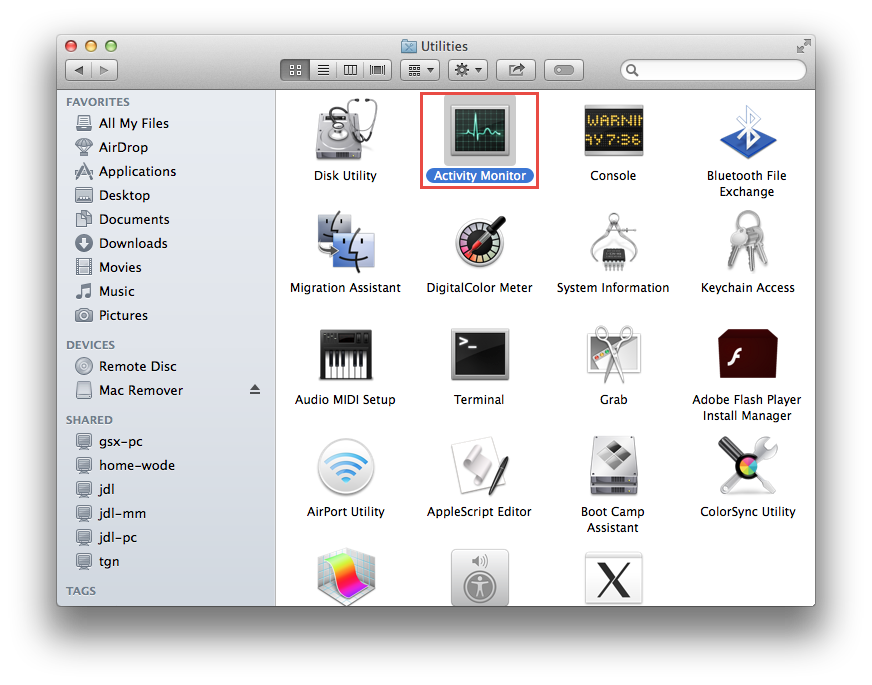 Scroll down to see whether there is any process of Tor Browser active. Click on the active process and then click on the Quit-Process button, which displays as a cross  on the left upper corner of the Activity Monitor interface.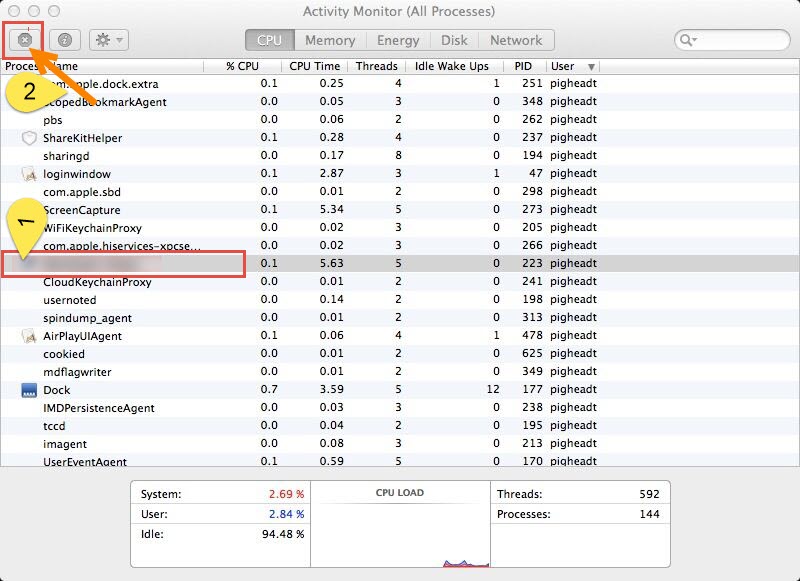 Click on "Quit" button to end the process of Tor Browser.

Step 2: Delete the executable files of Tor Browser.
This is the simplest steps that every Mac users might have performed before.
Locate the Tor Browser icon in Finder or in the DOCK, and then drag the application icon to the Trash. Or you can choose another way by right clicking on the icon of Tor Browser and then select "Move to Trash".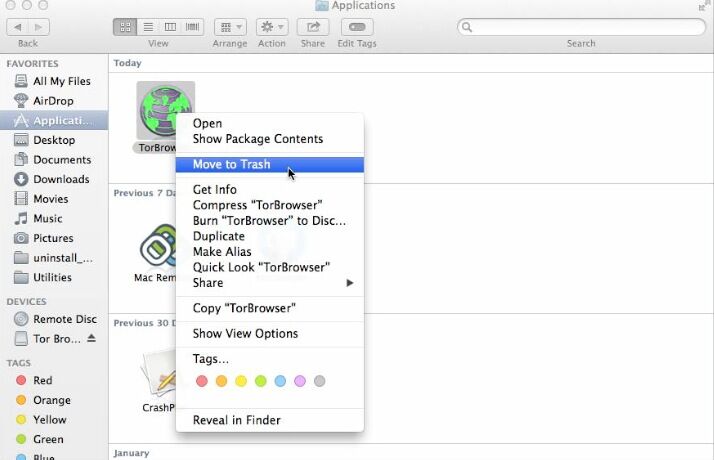 Step 3: Locate and trash the remnant files of Tor Browser under the path /Library/Preferences/, /Library/ Application Support/ and also /Library/ Caches/.
This step consist of three minor steps as you need to navigate to three target folders, which stores the junk files of Tor Browser.
Click on Go button on the top of your screen, choose "Go to Folder" from the list.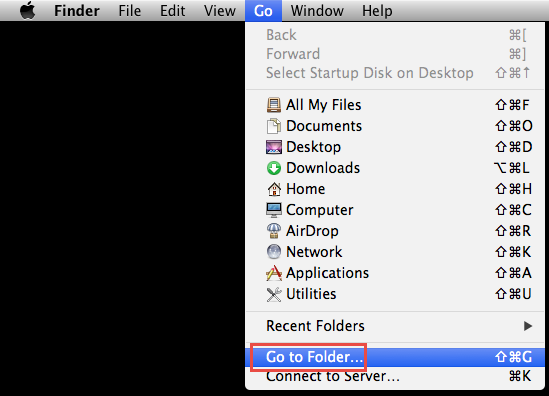 Enter "~Library" and then click on "Go" button.

Open the Preferences folder.
type "Tor Browser" in the searching area on the window and then limit the searching scope to the Preferences folder instead of "This Mac". Delete all the files related to Tor Browser inside the folder.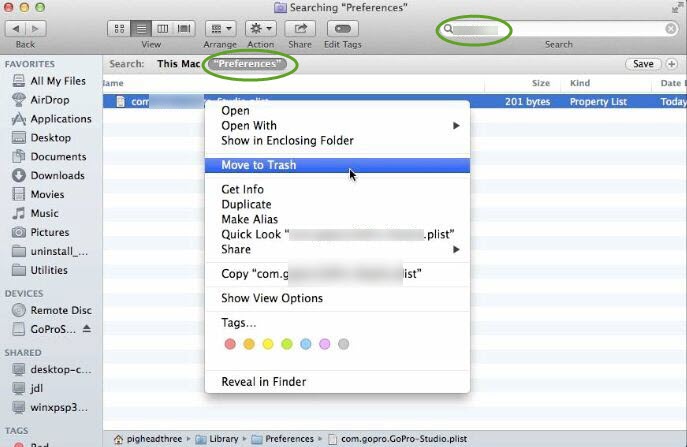 Go back to Library, click and open the Application Support folder. Detect the preference files with the same method as you did to search for the junk files in Preferences folder.
Trash the target files inside the folder.
Again, open the Caches folder under Library, and then delete every file associated with Tor Browser 5.5.5.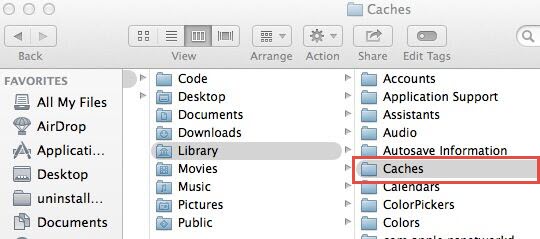 Step 4: Clean up your Trash.
People always forget to empty Trash for they might think it unnecessary to do that. However, empty Trash is a key step to make all the traces about Tor Browser gone for good and it is easy to carry out.
Right click on the Trash icon, select "Empty Trash" or "Secure Empty Trash" depending on what system version you are using, and then confirm the performance in the pop-up window Id needed.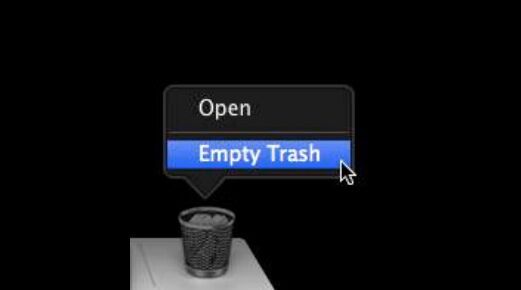 Remember to check the files in your Trash before you clear it in case you may lose something important for this act cannot undo.
All above Is the comprehensive instructions to totally uninstall Tor Browser 5.5.5 in a manual way. Some people may complain about the complexity of this method, and don't want to do anything at the sight of so many steps. Thus here is an alternative as bellow.
Method Two: Uninstall Tor Browser 5.5.5 with an automatic approach
Unlike the complex manual method, this approach allows you to use the least time to do the best during your uninstallation of Tor Browser. All you need to do is to click on your mouse and then wait for seconds before you totally remove Tor Browser 5.5.5 from your Mac.

Step 1: Download and activate the smart uninstaller.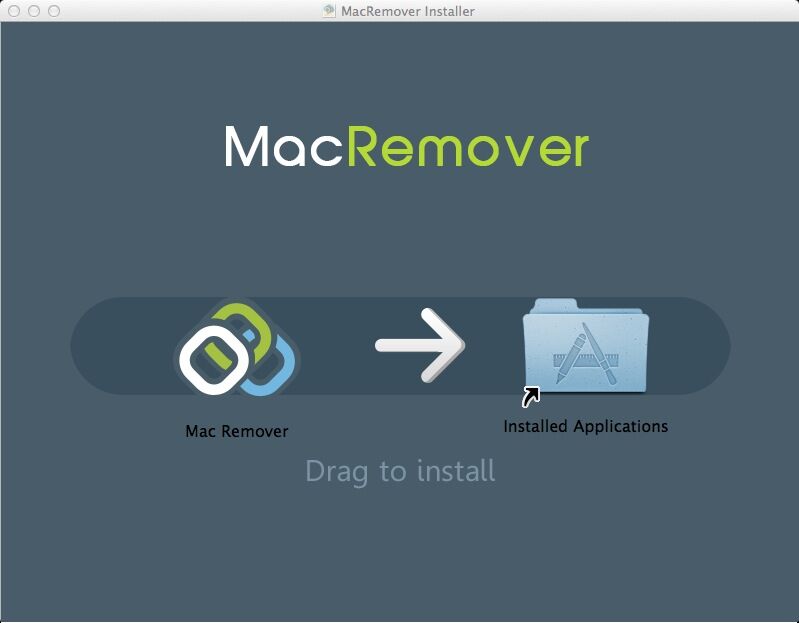 Step 2: Launch the uninstaller, highlight the Tor Browser icon and then click on "Run Analysis" button.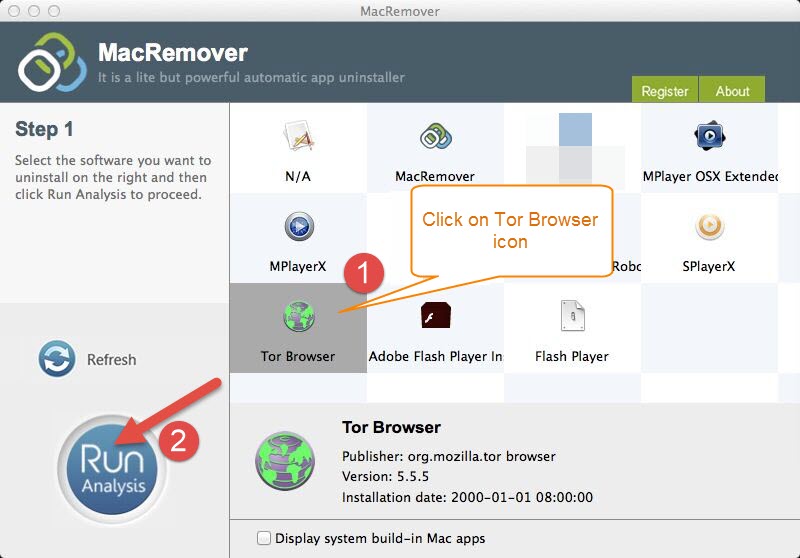 Step 3: Click on the "Complete Uninstall" and then choose "YES" to confirm your removal.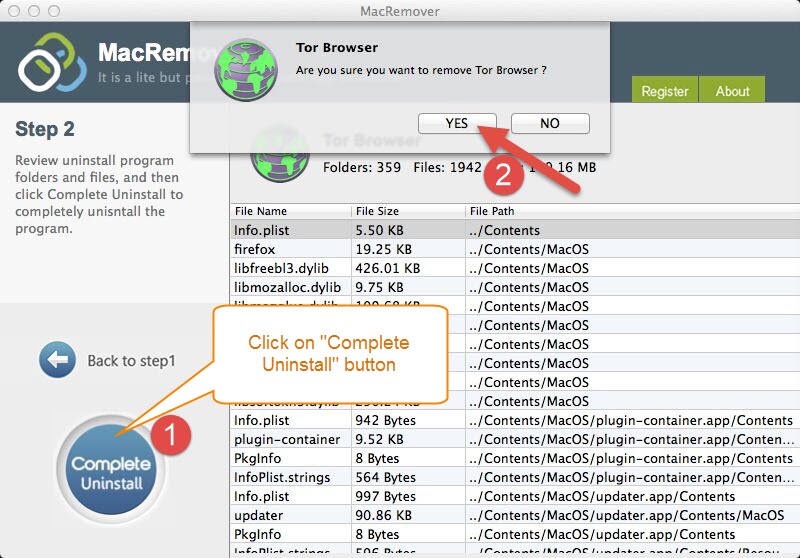 After you have gone through these three steps, you will see an interface telling you that you have successfully removed Tor Browser 5.5.5 from your Mac. Is this the shortcut you have been longing for to uninstall Tor Browser 5.5.5 from your Mac? If you want to have a fast removal of applications in Mac OS X, why not have a try?