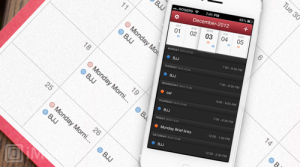 This removal guide is for the latest version of Fantastical 2 for Mac. To completely remove Fantastical 2, we have done much technical analysis on it. If you want to remove Fantastical 2 manually, you need to know the following installation information.

1> Information of Fantastical 2 installer:
The following is the information about files, folders and processes after Fantastical 2 is installed. With this information in hand we can now manually uninstall Fantastical 2 completely.
2> Basic information of the app:
3> Add-on software:
Fantastical Launcher.app
com.flexibits.fantastical2.mac.FantasticalServices.xpc
4> Process information:
4.2 Associated process:

Fantastical Launcher
com.flexibits.fantastical2.mac.FantasticalServices
5> Folders:
Fantastical 2.app
com.flexibits.fantastical2.mac
com.flexibits.fantastical2.mac.libical-XPC
6> Files:
7> Framework/Extensions/XPC
CocoaLumberjack.framework
FantasticalCore.framework
FantasticalExtensions.framework
FantasticalSync.framework
FantasticalUI.framework
FlexibitsKit.framework
HockeySDK.framework
ShortcutRecorder.framework
CocoaLumberjack.framework
Sparkle.framework
Simply dragging Fantastical 2 to Trash cannot uninstall it completely to free disk space on Mac OS but leave a lot of remnant files.
How to manually remove Fantastical 2 completely?
8.1> Start Activity Monitor. Select the process name "Fantastical" and hit the "Force Quit" button.
8.2> Open Applications folder. Find "Fantastical" and drag it to Trash.
8.3> Open Finder or Spotlight. Search for Fantastical files and folders and delete them.
How to automaticlly remove Fantastical 2 ?

9.1> Install and Start MacRemover
9.2> Launch the MacRemover, highlight the icon of Fantastical and then click "Run Analysis", which will scan out all the traces of the unwanted application automatically.
9.3> Click on the "Complete Uninstall" button and then choose "YES" to confirm your operation.
Watch the video: How to remove Fantastical 2