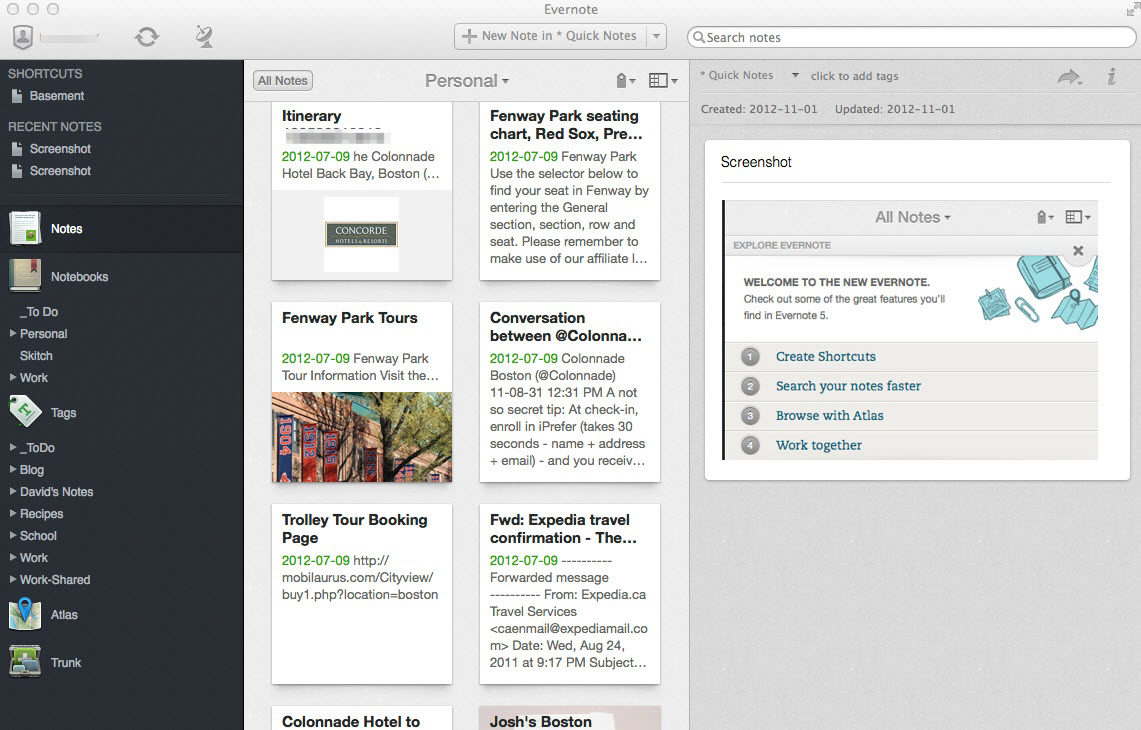 As an application designed by Evernote Corporation for note taking, organizing, and archiving, Evernote allows users to create a "note" which can be a piece of formatted text, a full web page or web page excerpt, a photograph, a voice memo, or a handwritten "ink" note, etc. Besides, this app also supports a number of operating system platforms and offers online synchronization and backup services.
On the other hand, there are some users who complaint the bugs or performance issues of Evernote for Mac, such as some of it's features spontaneously stop working, UI is a bit cluttered with a lot of buttons and fields, or the help forum is full of questions that are never answered. What's worse, Evernote seems to reserve the right to reproduce or use anything users upload to it, which means if it suffers any security breach, your secure or private information will be in the risk of leaking.
Anyway, once you decide to uninstall Evernote, you should be noticed that a simple drag-to-trash move won't remove the whole components of this app from your Mac, because its additional files, such as preference files and cache folders, still linger on your system. Then how to uninstall Evernote and erase its traces completely? Read on this post to learn some useful information about app removal on Mac OS X.